I have learned more from Chris Muccio about digital technology than from any other individual. He has guided me in shaping a digital plan that allowed me to integrate two related businesses, create a single online identity (particularly in social media), strengthen my websites, and most significantly, accelerate my lead generation and client capture. I am definitely the #1 Chris Muccio fan!
Free Downloadable Resources
---
Below are some of our most recent free downloadable resources to help you improve your digital marketing! Make sure to bookmark this page as we will be updating this page throughout the year.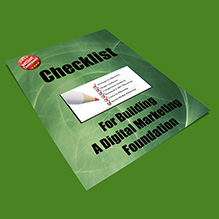 Creating a Digital Marketing Road Map
Discover 6 Steps to Effective Online Revenue Growth For Small Businesses
Grow Revenue Now!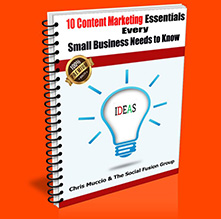 Maximize the Return on Your Content Marketing Now
Do you know how to implement content marketing effectively to create growth for your business?
Download Now!

25 Social Media Tips & Tactics
Want to Put Social Media to Work For Your Small Business? Ignite your business growth with 25 + social media tips and tactics often overlooked by small businesses.
Get Free Tips Now!
Online Published Content
---
Known for his keen insight in positioning on leading edge trends in marketing and major business evolutions, Chris has been an early adapter of ecommerce, strategized and built highly effective pre-Y2K global financial reporting systems and worked with early RFID. He also wrote one of first social media books on LinkedIn (2nd edition below) and has hosted conferences on the future of digital marketing as well as having built out and taught the entire digital marketing education at one of Florida's largest Universities.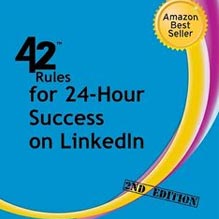 42 Rules for 24 Hour Success On LinkedIn
This Amazon Bestseller is a fast-paced, user-friendly resource designed to help you build your business strategy.
Learn More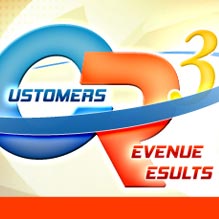 CR3 – Guidance for the Small Business
Get insight from experts on digital business growth. This package gets you a front row recap of the 3-day conference. Loaded with insight!
Learn More
Online Growth Blueprint
---
Want to learn digital marketing in a clear and easy manner that focuses on actionable growth strategies and is delivered on-demand? Our Online Growth Blueprint provides you all of that. It's a user-friendly package for your digital growth!